Straight pull bolt action JAEGER NXT

The JAEGER NXT straight pull bolt action rifle offers much more of everything: more speed when cocking and repeating, more robustness in daily use, more safety and more good feeling when hunting. The patented technology of this hunting rifle is as impressively simple and safe as the handling with the new kickdown manual cocking device and the chamber lock on the system lock. A simply 100 % convincing tool for stalking and raised hide hunting – with a preference for movement hunting and driven hunts. And behind it all, for the first time, is a consistent sustainability concept for the product "hunting rifle."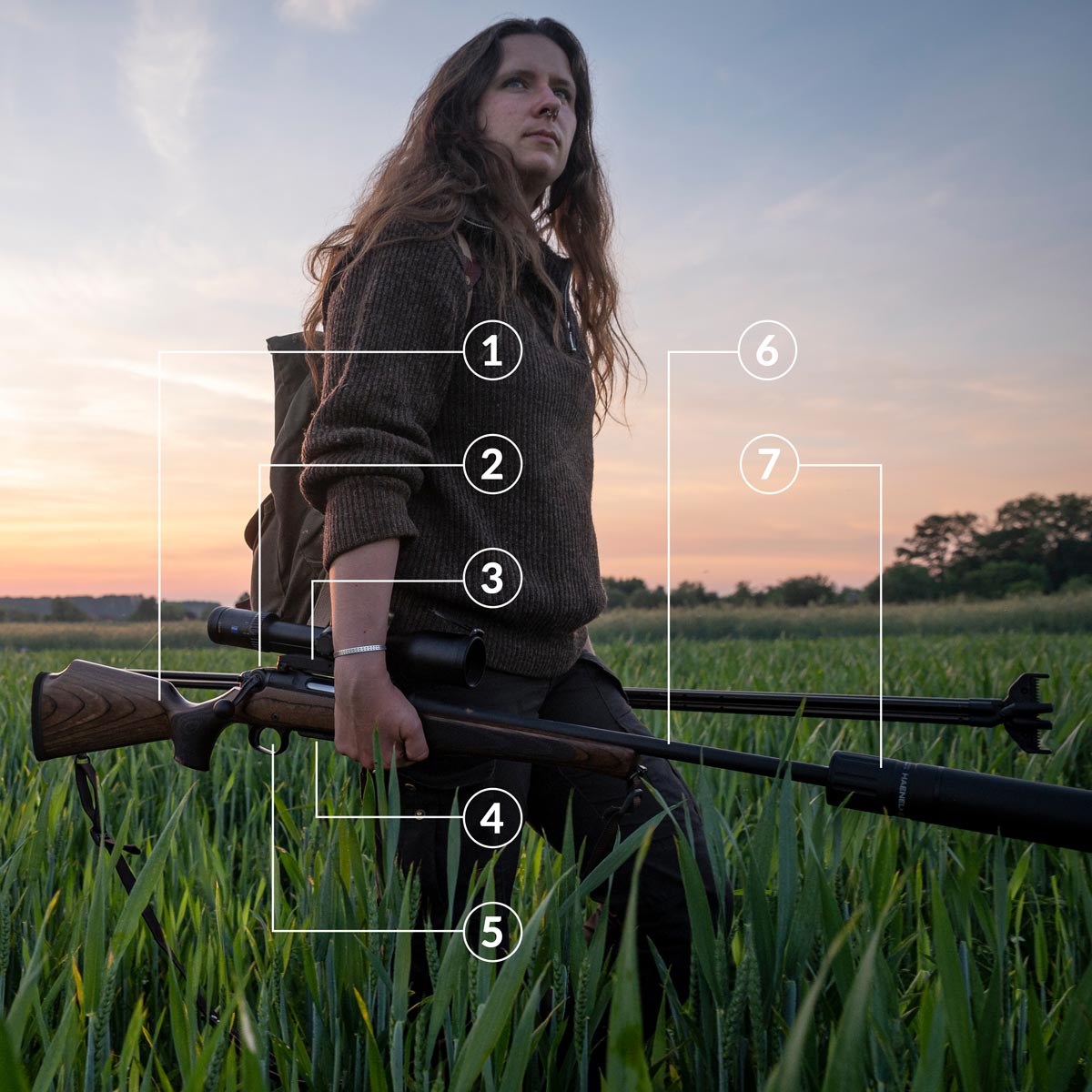 One-piece Wood composite stock in variants for women (DS) and men. Stock with straight back and push-button sling swivels
Kickdown chamber handle: The kickdown chamber handle is also the manual tensioner (by pushing forward in the last third). The bolt handle can be locked for stalking and handling.

Universal base mounting: Simple and repeatable mounting of the target optics thanks to milled grooves.
5-round plug-in magazine with patented magazine catch – loss-proof.
At 1000 grams trigger weight dry standing direct trigger.
Cold forged Suhl precision barrel. In .308 Win. as Green Barrel – optimised for lead-free ammunition. Alternatively in .30-06 Spring.

Muzzle thread M 15×1 and removable sights as standard. The i-Sight sight is optimal for use with silencers, muzzle brakes and attachments.
Patented innovation: The straight pull repeater with torsion lock

Straight pull bolt action rifles are the premium solution for driven hunts. They convince through ergonomics and speed. With a new locking and manual clamping system, Haenel has opened up a new category in this premium world: the torsion lock automatically twists the cylinder in the sleeve. It is based on the principle of the bevel gear. Simple, fast, robust – and yet unrivalled security, because at its core is a tried and tested cylinder lock with locking lugs.
1: The kickdown bolt handle moves the cylinder linearly and locks at the same time the bolts in the barrel.
2: In the front third of the push range, the bolt handle then puts the system under tension, making it ready to fi re – a real hand-cocking system, not a fingercocking system.
Safe handling

The chamber lock slide differentiates with three positions between the safe unloading position, where the system is de-cocked (left), the firing position in the middle and a safety position (right) for rifle travel which blocks the bolt handle.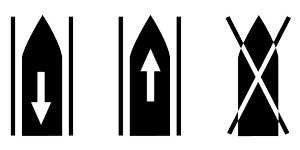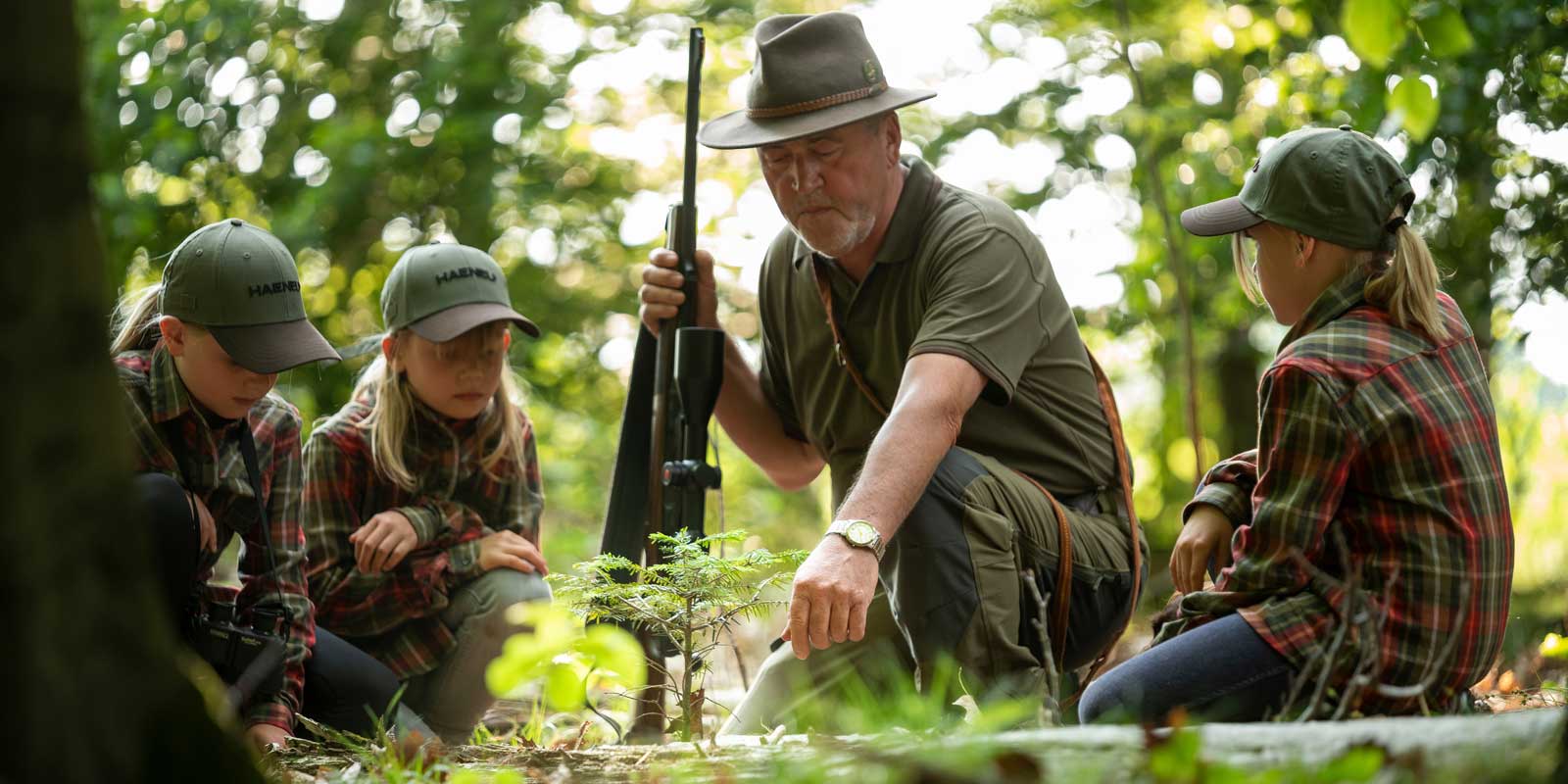 NEXT GENERATION HUNTING: the sustainable rifle
Finally a hunting rifle that can serve as a good example! Behind the JAEGER NXT is a well thought-out sustainability concept: a new, lightweight FSC-certified wood compound stock with a noble, characteristic grain that is not inferior to a plastic stock in terms of durability. No ancient walnut tree had to be felled for this stock – it is made of light birch. All plastic parts of the rifle are also made of a sustainable resin-cellulose composite material. And the barrel is a genuine Green Barrel has been specially optimised for the use of lead-free ammunition. The JAEGER NXT is offered with standard or as a DS version stock: optimal for taller and shorter people – especially women appreciate this. In sum, a rifle almost as sustainable as our forest.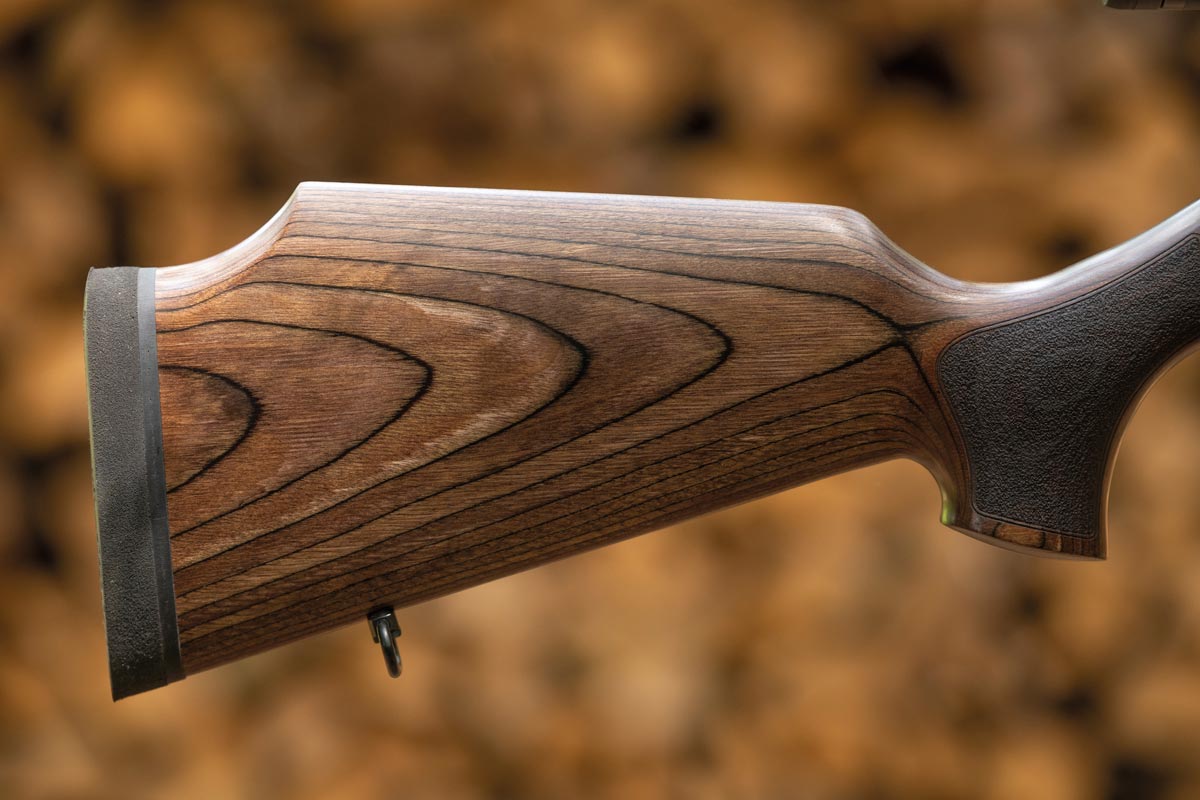 A new manufacturing process for environmentally friendly and lightweight composite wood shafts, combines the look and feel of the wood shaft with the robustness of the plastic shaft, without having to cut down an old walnut tree.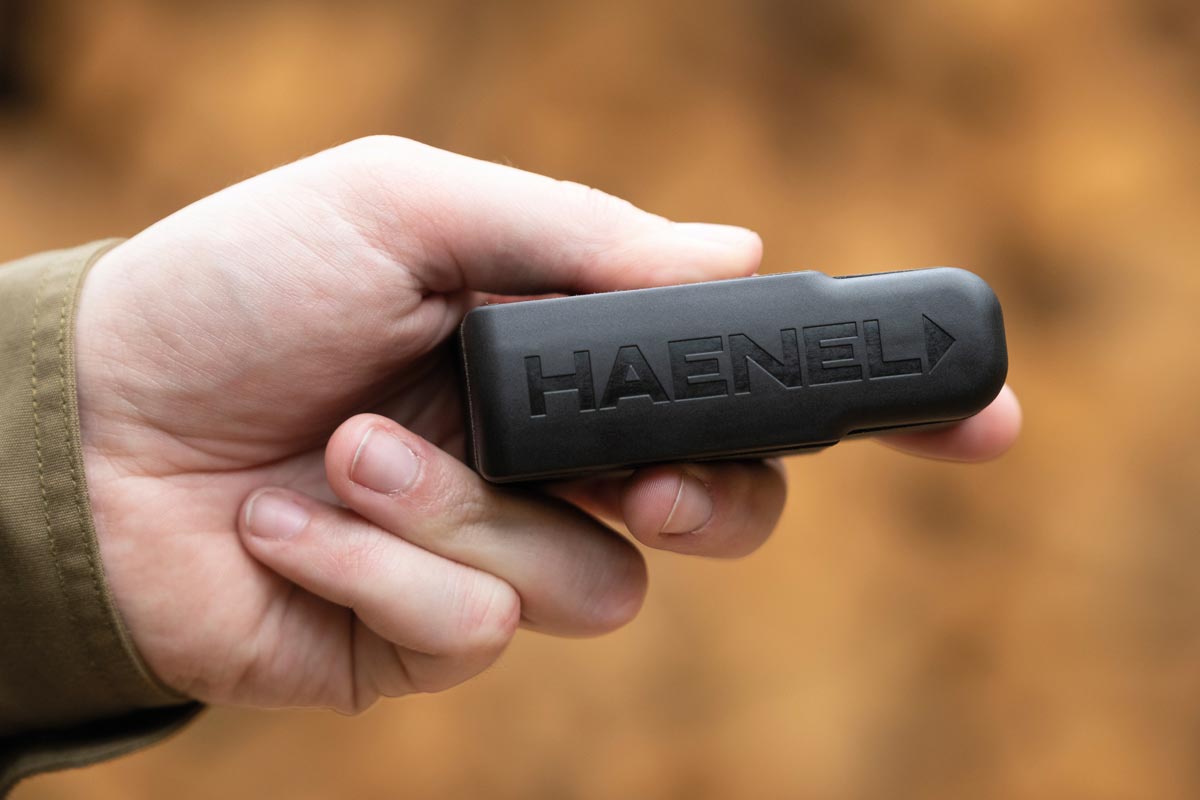 Plastic parts? In the JAEGER NXT, they are all made of a composite material of cellulose and tree resin – all natural. The quality and finish of these bioplastics is equivalent to conventional plastics. Only without petroleum.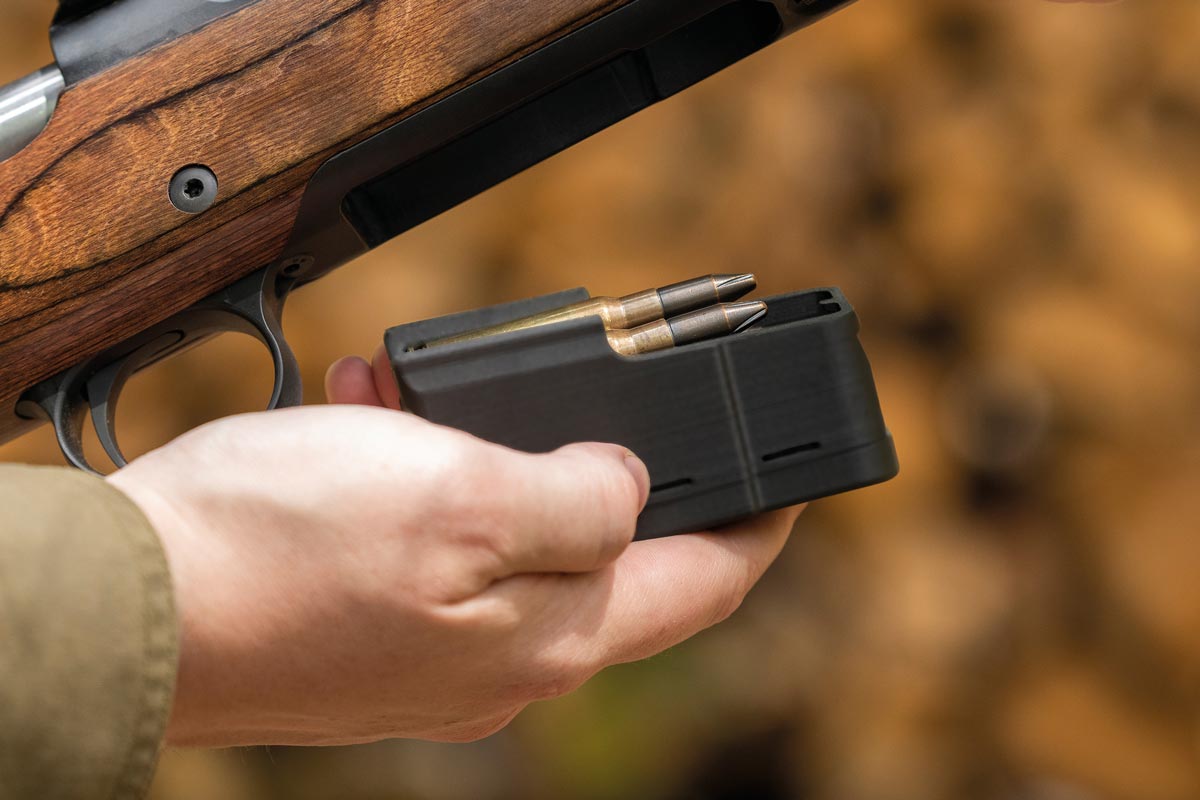 The barrel of the JAEGER NXT has been optimised for commercially available lead-free ammunition in calibre .308 Win. Further calibres are in preparation. The rifle is currently available in .308 Win. and .30-06 calibres. and .30-06 calibres. Spring. Lead ammunition can still be used.

Experience JAEGER NXT in video

Straight pull bolt action easier, more intuitive, safer: Experience the JAEGER NXT in the video – benefits and technology in practice from the kick-down manual tensioner to the torsion lock with bevel gear.

Hunting


Sports


Defence / Authorities

Straight-pull bolt-action with torsion bolt and kickdown bolt handle that combines repeating and hand cocking in one lever. The linear torsion bolt is a further development of the cylinder lock with locking lugs - based on a bevel gear. The rifle was developed with sustainability in mind, dispensing with classic plastics and old walnut wood. Green Barrel in .308 Win. - optimised for lead-free ammunition. - optimised for lead-free ammunition.




| | |
| --- | --- |
| Calibre (Twist) | .30-06 Spring. (11,0") / .308 Win. (12.0") / further calibres in preparation |
| Overall length | 1045 mm |
| Barrel length | 520 mm |
| Barrel diameter | ∅ 18 mm |
| Weight | approx. 3,2 kg |
| Sight | i-Sight system: detachable sights, with muzzle thread (M15x1) and muzzle-cap |
| Magazine capacity | 5-round plug-in magazine with patented magazine catch |
| Stock | FSC Wood Compound Stock |
| Additional features | Picatinny-rail / Green Barrel: optimised for lead-free ammunition (.308 Win.) |
The JAEGER NXT DS is the straight-pull bolt-action for special ergonomic requirements, which especially women and smaller men appreciate. Stock shape and pistol grip are adapted - the rest corresponds to the JAEGER NXT.


| | |
| --- | --- |
| Calibre (Twist) | .30-06 Spring. (11,0") / .308 Win. (12.0") / further calibres in preparation |
| Overall length | 1035 mm |
| Barrel length | 520 mm |
| Barrel diameter | ∅ 18 mm |
| Weight | approx. 3,2 kg |
| Sight | i-Sight system: detachable sights, with muzzle thread (M15x1) and muzzle-cap |
| Magazine capacity | 5-round plug-in magazine with patented magazine catch |
| Stock | FSC-wood composite stock |
| Additional features | Picatinny-rail / Green Barrel: optimised for lead-free ammunition (.308 Win.) |