CG Haenel GmbH

– Firearms since 1840
C.G. Haenel is a traditional brand for firearms – rifles have been manufactured under this brand in Suhl since 1840. The Royal Prussian Rifle Factory Commissioner Carl Gottlieb Haenel comes to Suhl with his idea of industrial weapons production and founds the company. Since then, the Haenel arrow has stood for novel design and manufacturing principles, for precision and functional robustness.

Pragmatic functionality
Haenel is a brand that was founded on the threshold of modernity. Current Haenel rifles also convince with a pragmatic, functional approach – and yet do not conceal their origins in the great gun city of Suhl and its love of classic concepts of gun making, intelligent details and innovations that stem from craftsmanship or engineering. Haenel rifles are modern, but not fashionable. Sober, but not soulless. Functional, of the highest quality – and safe.
Haenel – the hunting rifle
C.G. Haenel has always produced hunting rifles as well – remained true to his attitude even with the "fine" rifle: The hunting rifle is the most important tool for hunters and it must function under all conditions. Today, however, the hunting rifle as a tool must also do justice to its user and the hunting situation: Silencers, the variable sight i-Sight system and stocks for women are innovations with which C.G. Haenel refines the hunting rifle into a personal hunting rifle.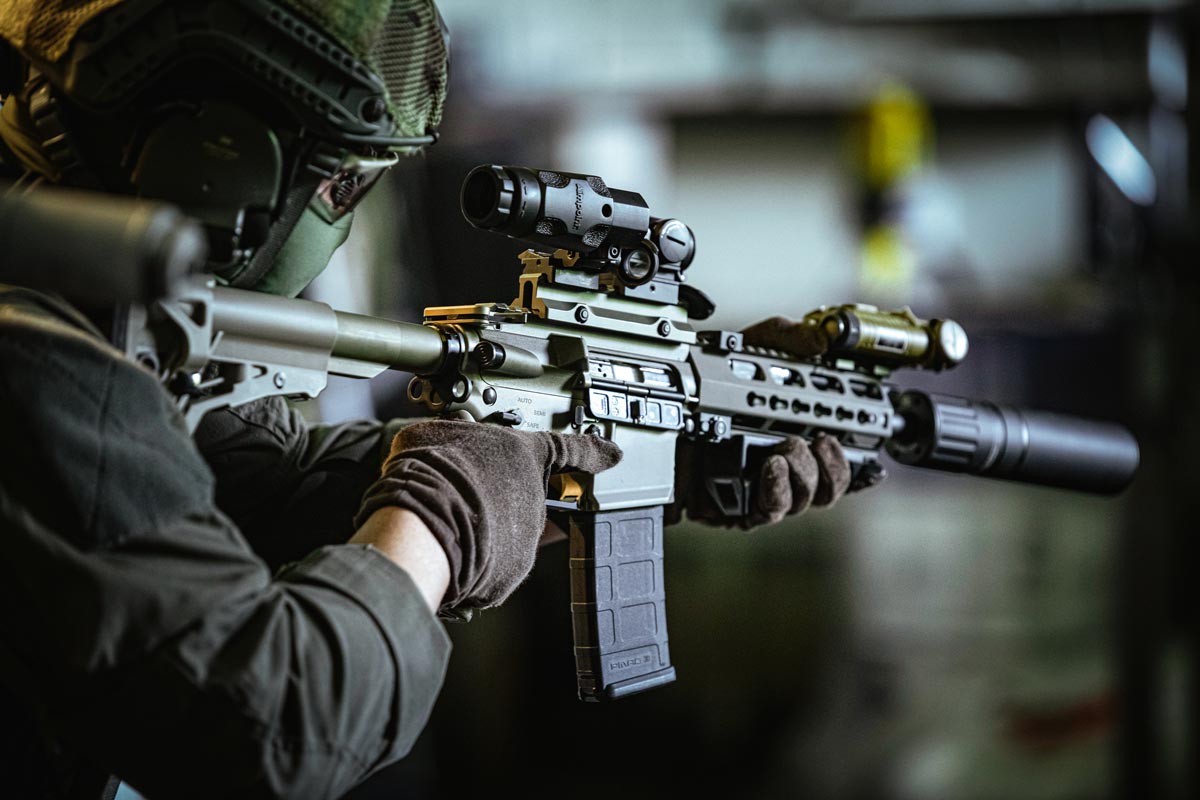 Haenel and the first "assault rifle"
In addition to large-calibre hunting and sporting rifles, Haenel manufactures sporting rifles as well as precision and assault rifles for authorities and the military. The Haenel brand stands for the invention of the "assault rifle"; Haenel has a chequered history with this product. From Suhl and von Haenel comes a real military-technological disruption of this time in the last years of the world war: With the StG 44, the legendary weapons engineer Hugo Schmeisser – former partner and business manager at Haenel – developed a new category of ordnance rifle, the functional principles of which still provide the model for the soldier's standard armament in every army in the world today. The euphemism "assault rifle" is in the world – and has spread worldwide for this category of firearm.