Haenel JAEGER DS – Rifles especially for female hunters (but not only)

Female hunters don't always have it easy with standard rifles – especially with the stocks. A woman's physiognomy, smaller hands and smaller body size quickly add up to an ergonomics problem. This quickly diminishes the desire to hunt – as is well known, the stock has a high influence on the hit rate. And if the rifle, which is too big, doesn't quite fit into the firing position, it also looks awkward. The shaft specialists at Haenel therefore sat down with different hunters and took their measurements. The result was the DS stock: a wooden stock for women and smaller people.
Shorter, straighter, more anatomical

The stock is not only shorter, but above all straight, with little drop and a high back of the stock that extends the sight line almost horizontally. The butt plate has been adapted to the female anatomy: A steep pistol grip allows relaxed operation of the trigger even with small hands.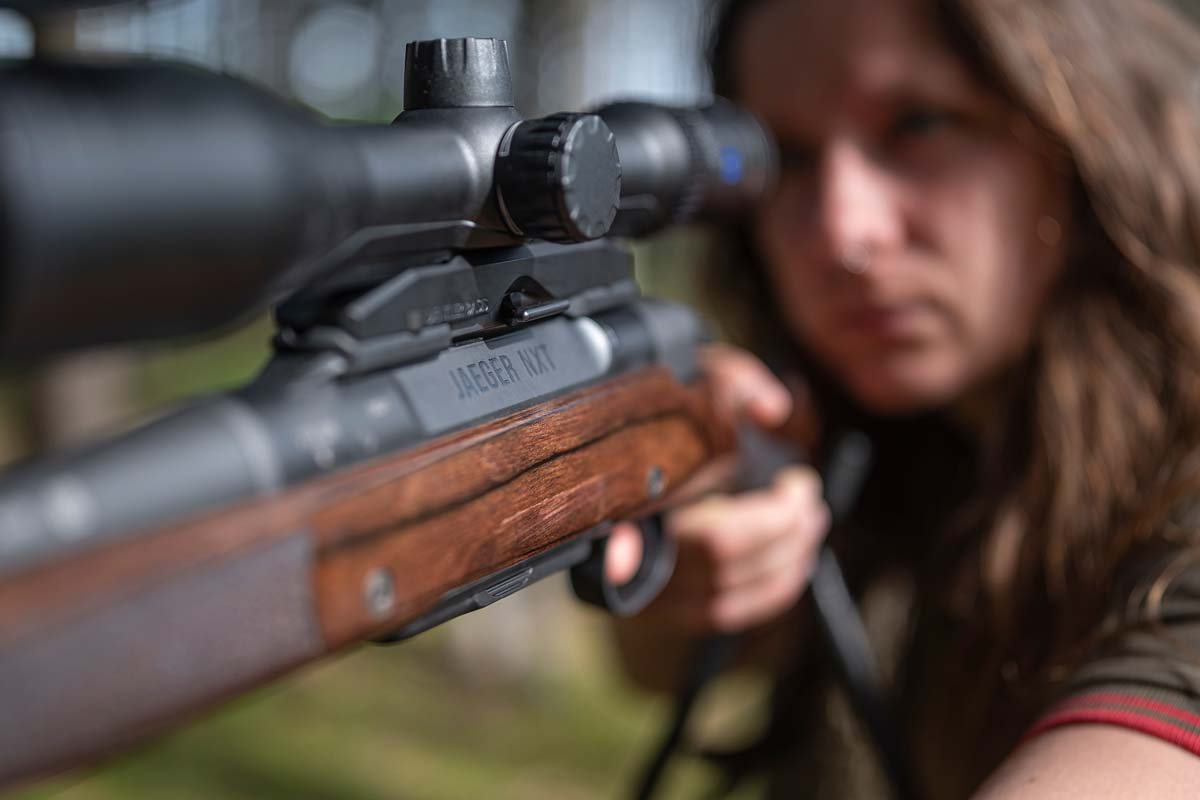 Quick and clean in the stroke

That's the way it should be, that's the way it fits: the rifle is brought to bear quickly and with repeat accuracy. The eye looks cleanly through the glass, the buttstock rests perfectly on the shoulder. JAEGER DS suits women's ergonomics – and those of smaller people.

Wooden stock rifles from Haenel