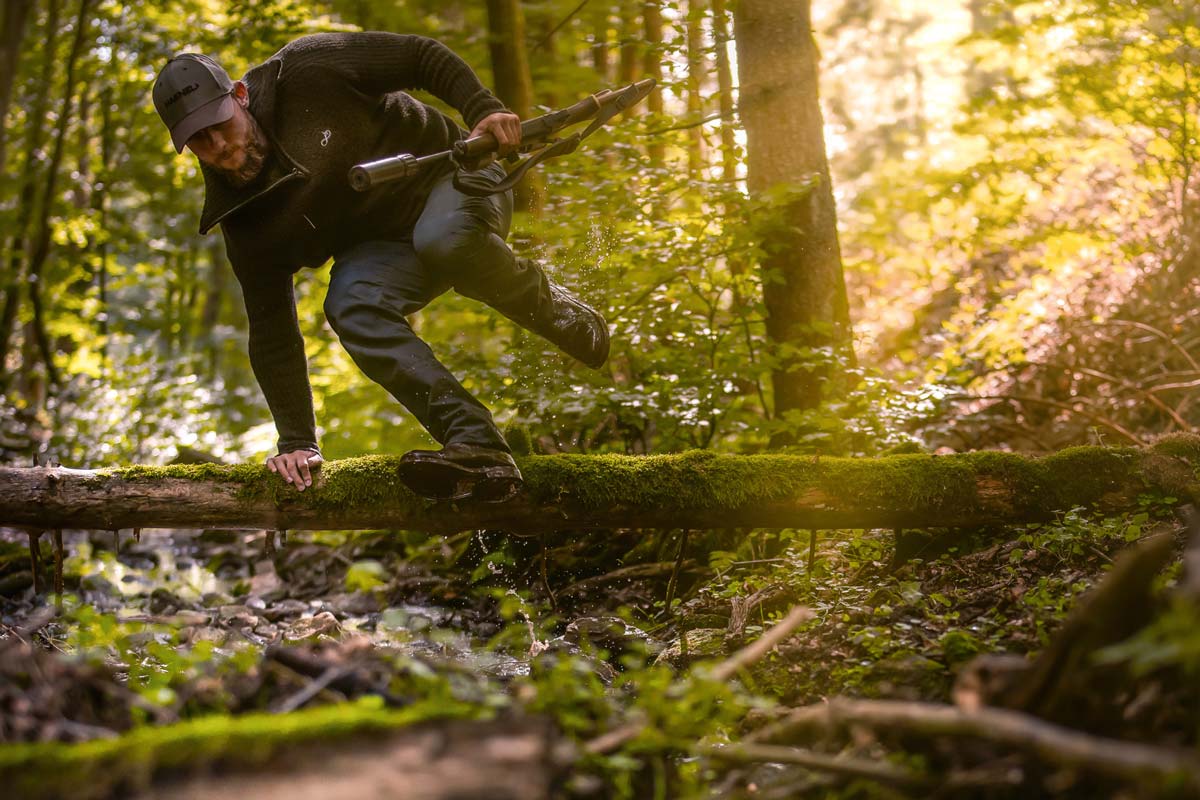 The combined celebration of friendship and nature
Our new brand image is focused on young and novice hunters – and ones with perhaps a more pragmatic approach to their stalking
C. G. Haenel set a trend in 2010 with the introduction of the Jaeger 10: This uncompromising modern rifle stands for sensible and realistic hunting with a 'no frills' technology made in Germany. With a new brand image, C. G. Haenel is consistently pursuing its goal of focusing more precisely on the "new hunter": And the "new ones" pick up on old values, hence our motto: "Back to the woods!"
Hunting, as we know it, is changing and developing and the new mixture of modern-day hunters is underpinned by many women taking up the sport and hunters from the city who are excited about sustainable natural food and harvesting it themselves. The new hunters stand out from the old establishment, with a differing attitude that lacks exclusion. They bring a fresh approach and are also nature lovers and seek the many facets of the hunt and its wilderness motivated to live healthier lives, assist with the management of nature and benefit from a wild harvest. "Young and novice hunters have different demands on hunting and their rifle than the traditional and experienced ones do," says Jean Freyeisen, Marketing Director of the C. G. Haenel company based in Suhl and adds: "We recognise that the rifle is the major tool of any hunter and are committed to providing a good quality, functional weapon at a fair price."
The new brand Haenel is liberal, strives to unite and is without any status of arrogance: "As modern-day hunting changes, so must we and as a business, evolve". The C. G. Haenels' Hunting Division has therefore developed a different thought process, alternative to the cliché of the huntsman. The cheeky new brand image is fresh and unconventional and wants to appeal to target groups who want to indulge in the 'new hunt' and may not want to fit into the traditional mould of previous generations. You may say that his is not possible without a rebel component – seen here in our brand communication is an unconventional image of the young poodle 'Vido', not necessarily a classic German hunting dog playing a maverick central role. The "Back to the woods" autumn photo shoot took place in the Thuringian Forest: these are modern day hunting images where the hunter drives a Lada off-road vehicle, the huntress is a professional forester and may wear orange safety gear and the hunting dog is a Standard Poodle! Jean Freyeisen: "The poodle is a bit provocative and a conversation starter, but the fact is he has historically a working pedigree and in the past was a choice of the French Kings".
Jean Freyeisen also sees the brand relaunch as a statement for tolerance: "I know a hunter with a German Shepherd dog who would be a match for any other working breed in the scenting of game. Why shouldn't you work this dog if it is done in a conventional way that benefits the hunt? That's not the only thing that makes for a good conversation: in a world of images taken by photographer Alexander Ahrenhold and the brand agency id pool, Haenel celebrates nature and the hunting friendship experience – without the cliché of the tough guys.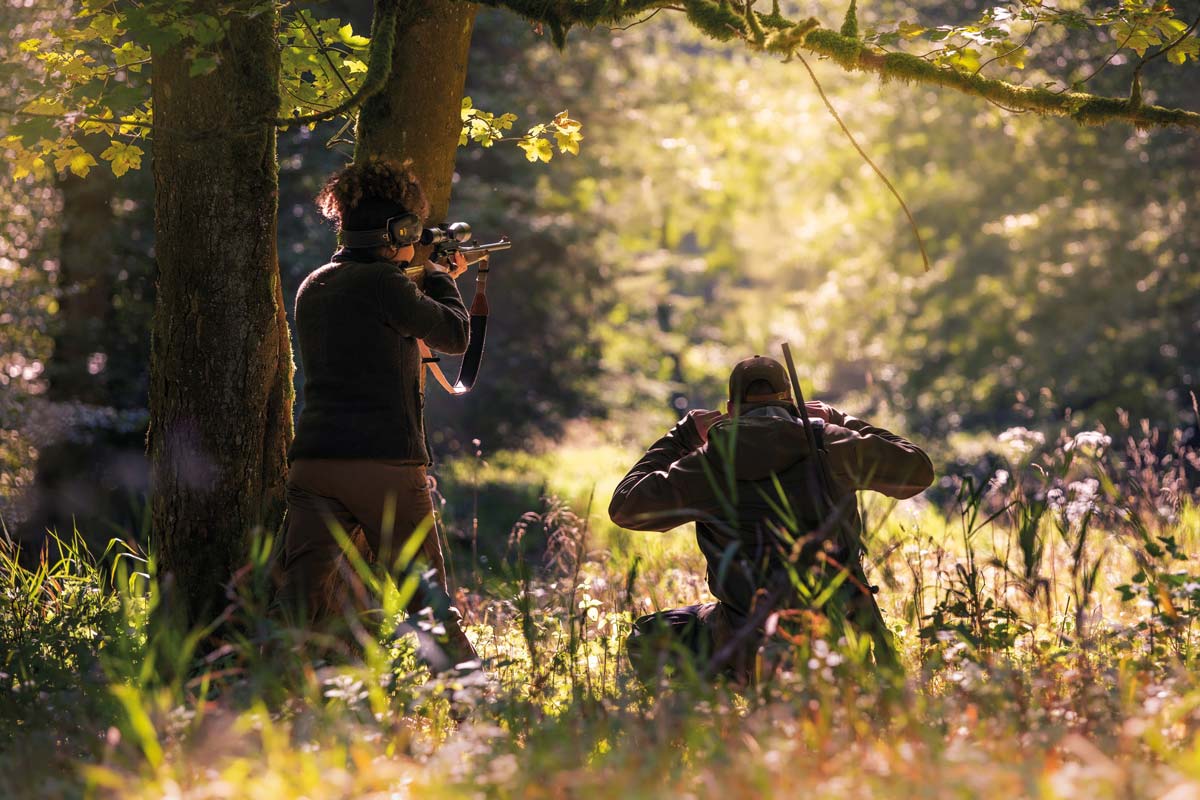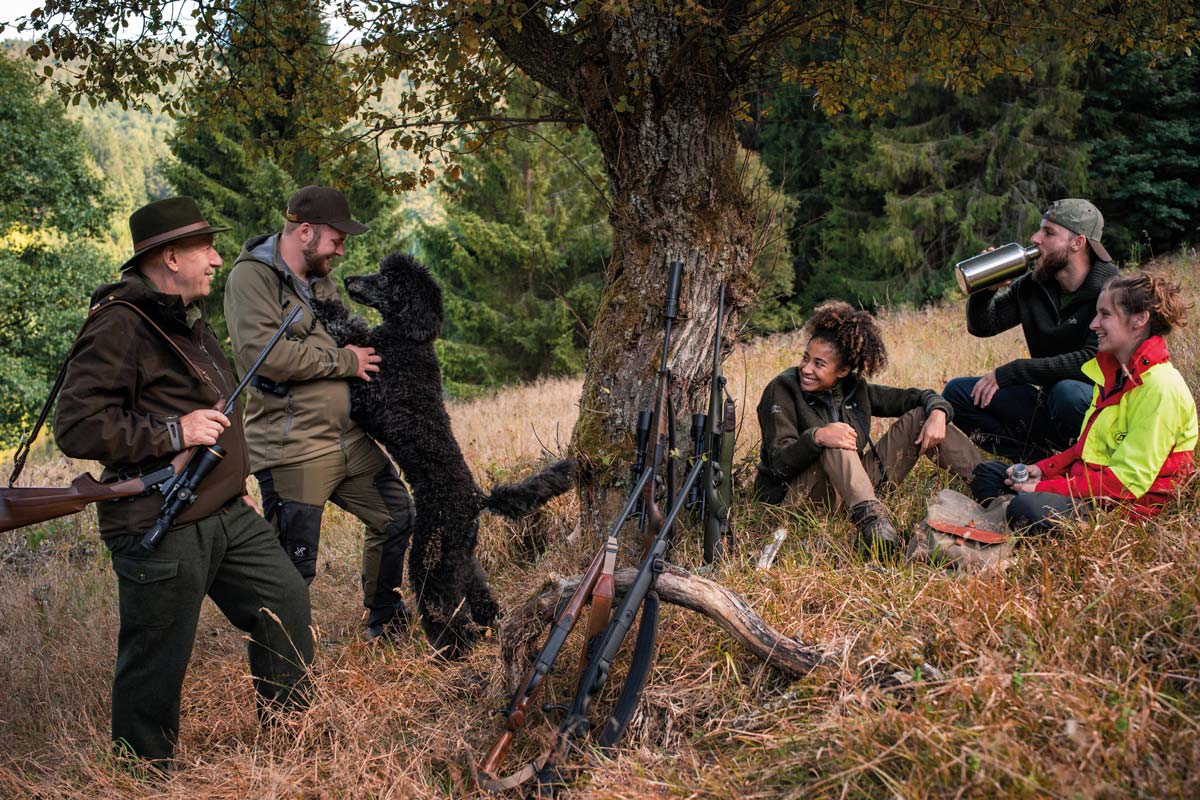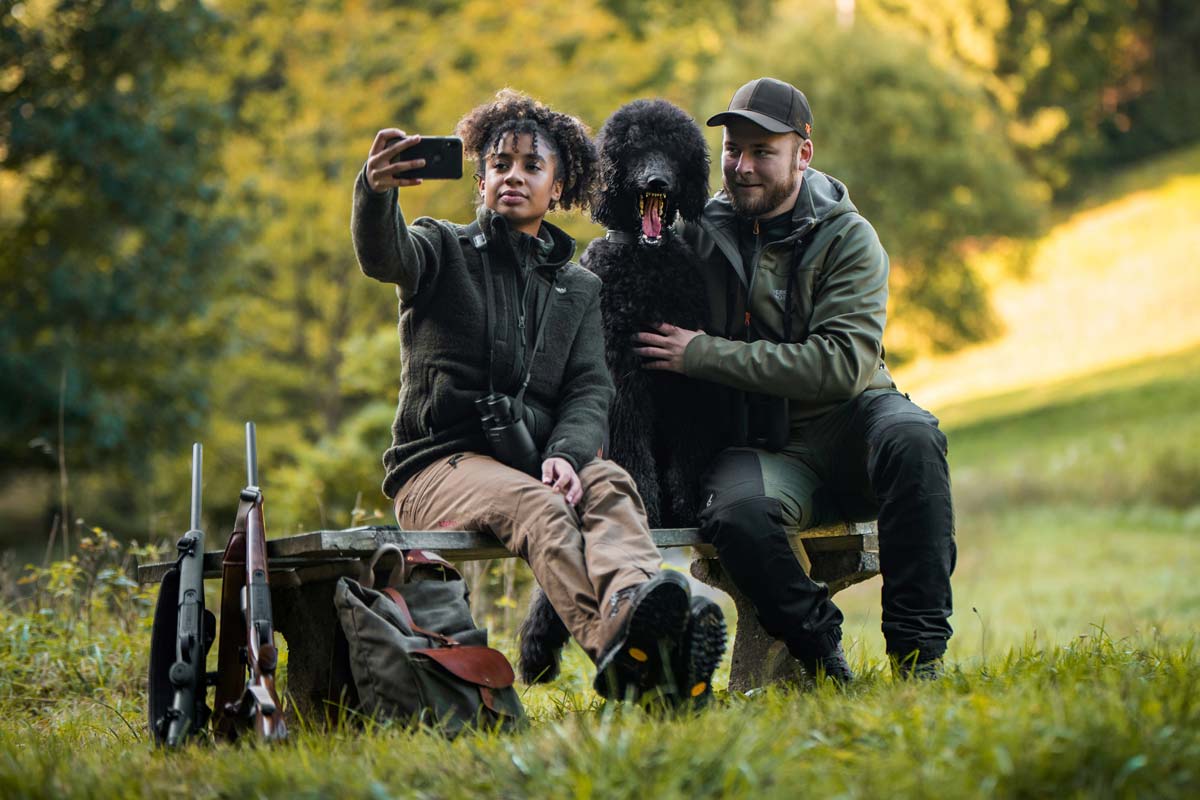 C.G. Haenel presents itself in a new and provocative way: the new brand identity – fresh, cheeky and unconventional – appeals to target groups who indulge in the new hunt and/or do not want to fit into the traditional cliché.
Photos: Haenel – Alexander Ahrenhold