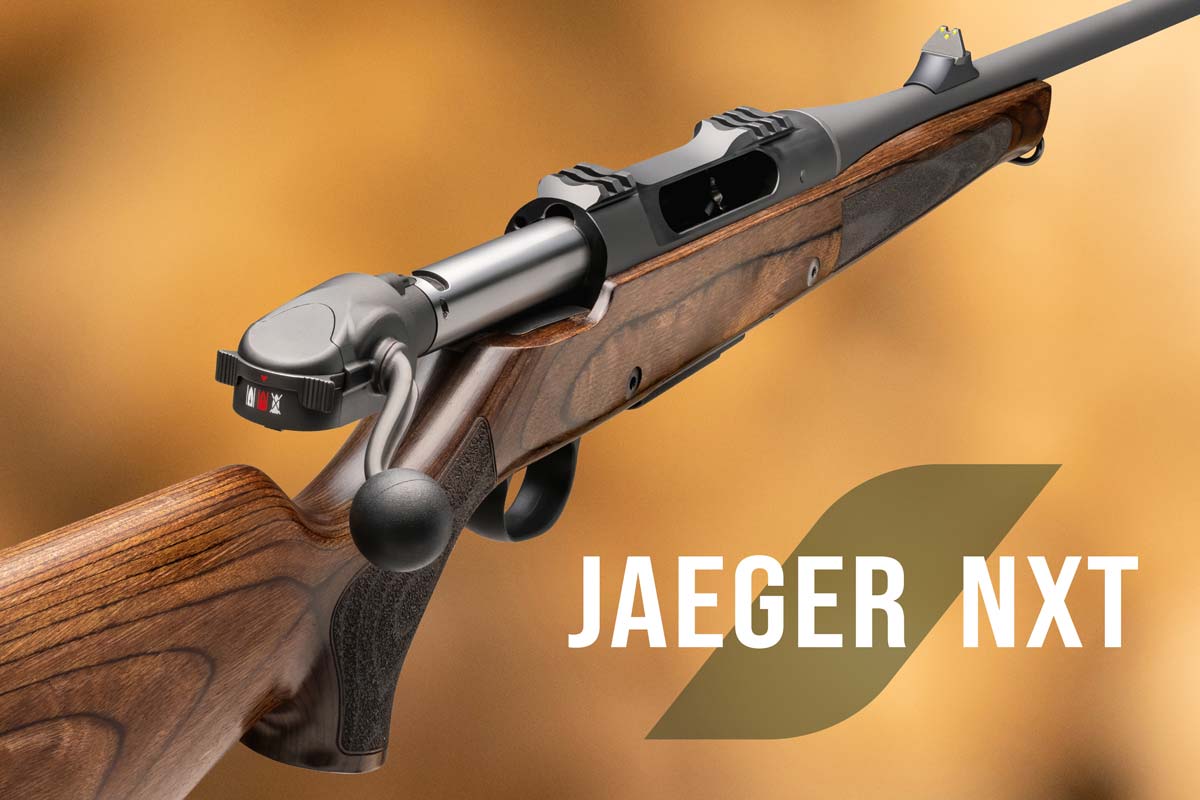 JAEGER NXT – the next straight-pull bolt-action class

It is fast, it is robust, it is intuitive and it was developed with hunting sustainability in mind: The JAEGER NXT straight pull bolt action is a driven hunt specialist that also cuts a fine figure in the high seat or on the stalk. The new and multi-patented technical concept of the rifle combines linear repeating with the cylinder lock, which has been proven and secured millions of times, and real manual cocking.

Rifle: consciously sustainable!

A bolt-action rifle for sustainable hunting must set a good example: Wood, "plastics" and steel show the way! The FSC-certified compound wood stock is made of light and fast-growing birch and is neither inferior to a synthetic stock in its performance data nor to a high-quality walnut stock in its aesthetics. The polymers used on the rifle are "renewable" and the barrel is specially optimised for lead-free ammunition in calibre .308 Win. – Other calibres in preparation.